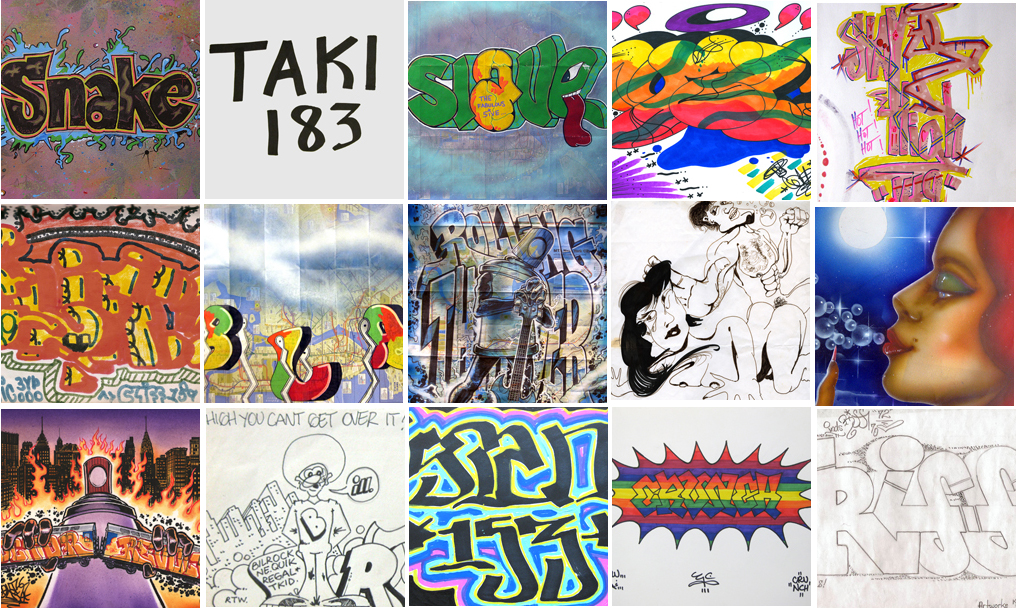 http://www.dirtypilot.com/show1-1.html
One of the nice things about being a graffiti historian is that occasionally you get to shine a light on someone who might not get it. The history of graffiti is a tricky subject. When I was asked to curate a show for Dirty Pilot I was told there were no limitations, I could take the show anywhere. To make my life a little easier I've stuck with what I know, the New York City subway movement from 1969 – 1980. Some of the writers in the show I'm curating for Dirty Pilot are superstars in the art world, BLADE and LEE certainly fit that bill; others, like FDT 56, are legends amongst their peers.
This show is extremely democratic in that it includes both. It's a rare chance to acquire works by legendary writers who don't normally work on canvas. I feel the show itself spans three generations of writers from TAKI 183 and SNAKE 1 – early 70's, to SLAVE and PART – mid 70's style masters, to the emergence of RTW at the end of the decade with BILROCK, QUIK and REVOLT.
It should be noted that without this group of writers there would be no Subway Art or Wild Style, and the world-wide graffiti movement probably wouldn't exist. They wrote for the love of it at a time when there was no payoff – at least financially, and they would gladly do it all over again!
View work by SNAKE1, STAYHIGH149, STAN153, REVOLT, QUIK, LEE, BILROCK, BLADE, PART, CHAIN3, CRUNCH, SLAVE, TEAM, LSD OM, COMET, RIFF170, PHASE 2, TAKE183, FDT 57, CLIFF159 and more….
Enjoy
Chris Pape / FREEDOM