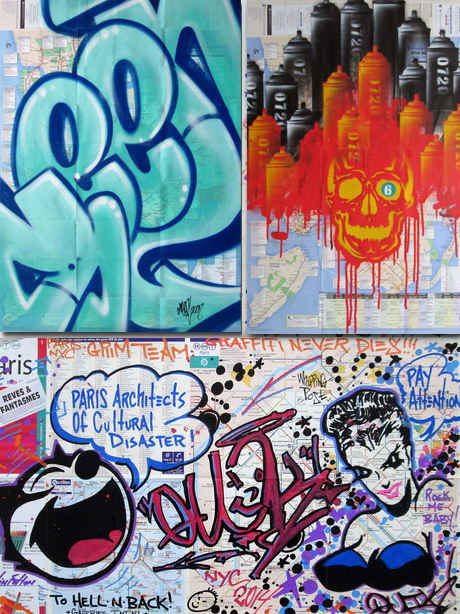 http://www.dirtypilot.com/collections/current-show
DirtyPilot Presents: "QUIK & SEEN" Painted Maps.
QUIK & SEEN Maps grace the cyber walls of DirtyPilot this month. Check out quintessential QUIK maps adorned on Paris, Brussels and NYC transit Maps.
We are stoked to also offer full SEEN maps. Its a rare occasion when you get this four letter word all on one map. Recently the only one we know of sold at Artcurial in France for big bucks!!. Accompanying these classics, are other styles including SEEN's iconic imagery, skulls, spray cans and tags.
QUIK & SEEN will be will be available through May15, 2014.
http://www.dirtypilot.com/collections/current-show