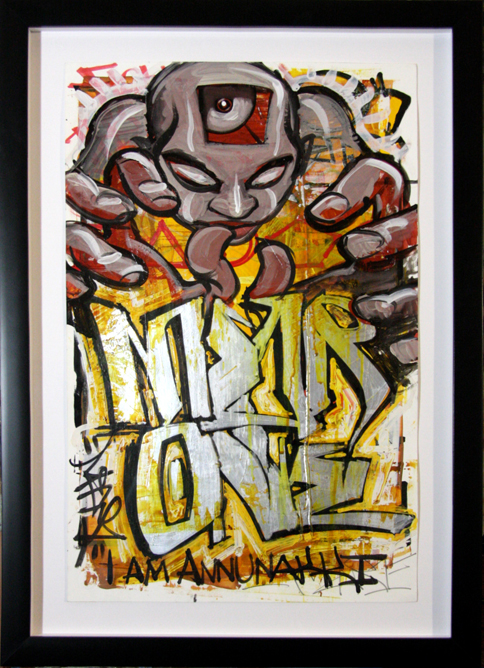 www.dirtypilot.com presents  a series of 7 "Mono Distortions" by MEAR ONE. These fantasticimages will be showing now through April 11 at
DirtyPilot in the pilots Lounge.
There are artists who paint with the intention to be the best, or to make a ton of money, some to become famous, but MEAR questions the intention of each of his individual works, asking is this a worthy concept; and what is the outcome of such a work that speaks to the masses. This is an involved process in which MEARs hopes are to bridge a gap between what is common and that which isnt. To raise a responsible conversation on the topic that is displayed, i.e. the painting. MEARs works are meant to bring the unseen mysteries locked with in our minds to the foreground as if to take part in a grand expose`. The question of how did we become, and why. To see through the illusion of our decrepit social condition and speak out with art as a weapon of mass liberation.
Check out Mear One!