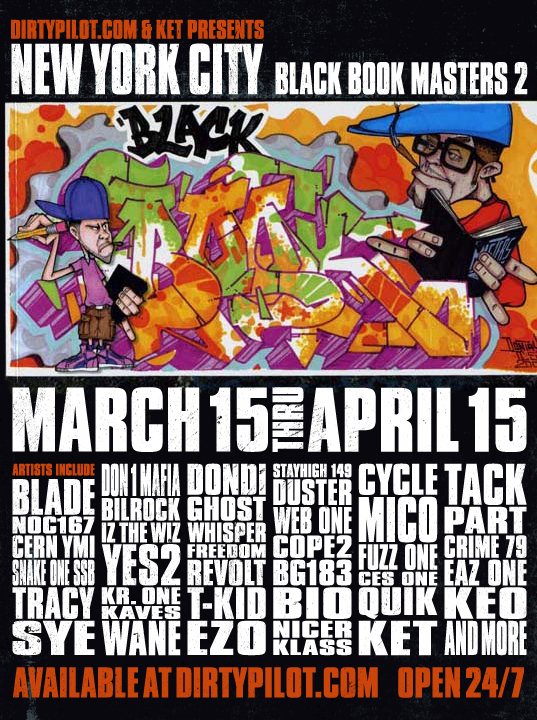 http://www.dirtypilot.com/show1-1.html
DirtyPilot Presents "NYC BLACK BOOK MASTERS 2″.
A collection of drawings by NYC graffiti Legends.
"Doing pieces and outlines in your own, and other writers black book, is a graff tradition that has held up and has been there from the beginning. With the NYC subway graffiti era gone (but not forgotten) blackbooks, now more than ever are a vital part of preserving the culture.
Drawing in black books are still a common denominator, whether you wrote on trains, walls or whatever, black book trading is still something special and personal – the exchange of art between its practitioners. The result is something precious and ever lasting that can be held and appreciated without the inevitability of being whitewashed or blasted from existence.
There aren't many things that we continue to do as adults that we began doing as children. Black books are today's link to yesterday's dreams".
Louie "KR.ONE" Gasparro c.1977 – 2011
Dirtypilot.com is thrilled to offer collectors a window into the private world of black books and chance to own a piece of history by one of your favorite NYC writers.