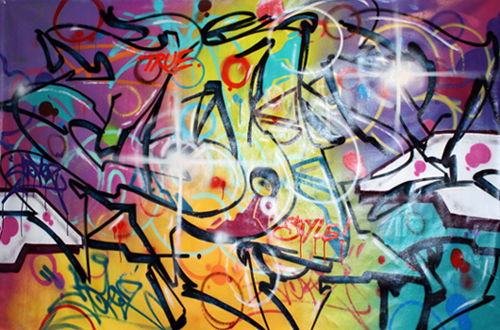 Check out the COPE 2 "True Legend" Show. A dope collection of paintings, drawings, hand painted trains and maps. COPE2 graces the cyber walls of DirtyPilot now through May 13.
Check it out now.
COPE2's paintings have been exhibited in solo and group exhibitions in galleries and auctions throughout the United States and abroad, including the Guernsey and the Philip De Pury & Company auctions, the McCaig Welles Gallery, The Showroom Gallery and The Bronx Museum of Arts in New York City; the Crewest Gallery in Los Angeles; the Fifty24SF Gallery in San Francisco; the Defiance Gallery in Chicago; the Skalitzers Gallery in Berlin; The Gallizia Collection in Paris; the Artdrenaline Gallery in Den Haag, Holland and The Federation Atrium Square Gallery in Sydney, Australia.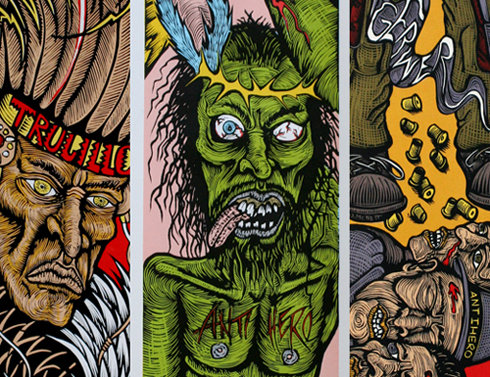 Also on view in the Pilots lounge, are several series of of amazing Woodcuts & Linocuts by artist Dennis McNett. These works will be showing now through May 11 at DirtyPilot.
Dennis McNett was born in 1972 and grew up in Virginia Beach, VA. He moved to New York in 2001. He has been carving surly block prints for over 17 years. His encouragement as a kid came from his blind grandfather, who told him over and over again that his drawings were good. Later influences came from the raw high-energy graphics pouring out of the early 80's skateboard and punk rock scene. Participating in both the fine art and design worlds, Dennis has been fortunate enough to create board graphics for Anti-Hero skateboards, design shoes for Vans, and participate in the Deitch Artparade. His work has been featured in The New York Times, Juxtapoz magazine, Thrasher and Complex Magazine. He wants to live until he dies. Breathing is good.