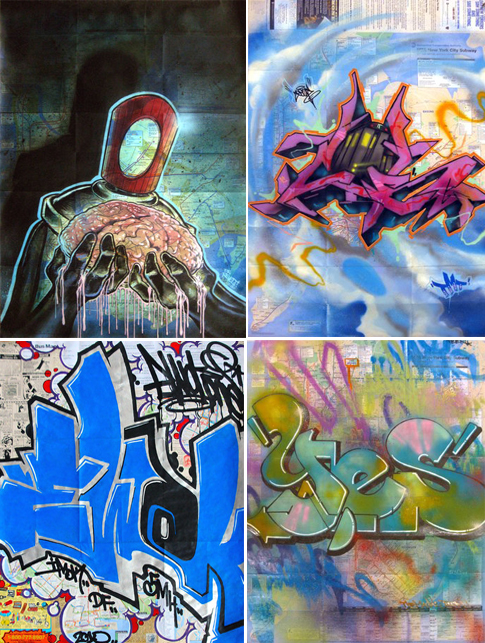 DirtyPilot.Com presents Map Quest.
Take some direction from Dirty Pilot and trek over to our "Map Quest" show featuring old skool greats such as REVOLT, T-KID, COPE2, EWOK 5MH, GHOST, CRIME79, CES ONE, PART ONE, KR. ONE, YES2 among others.
Each legend of graffiti has transformed a NYC transit Map into a compelling and historic work of art.
Map Quest graces the cyber walls of Dirty Pilot Oct 7th- Nov 7th.
You will never get lost in Manhattan again.