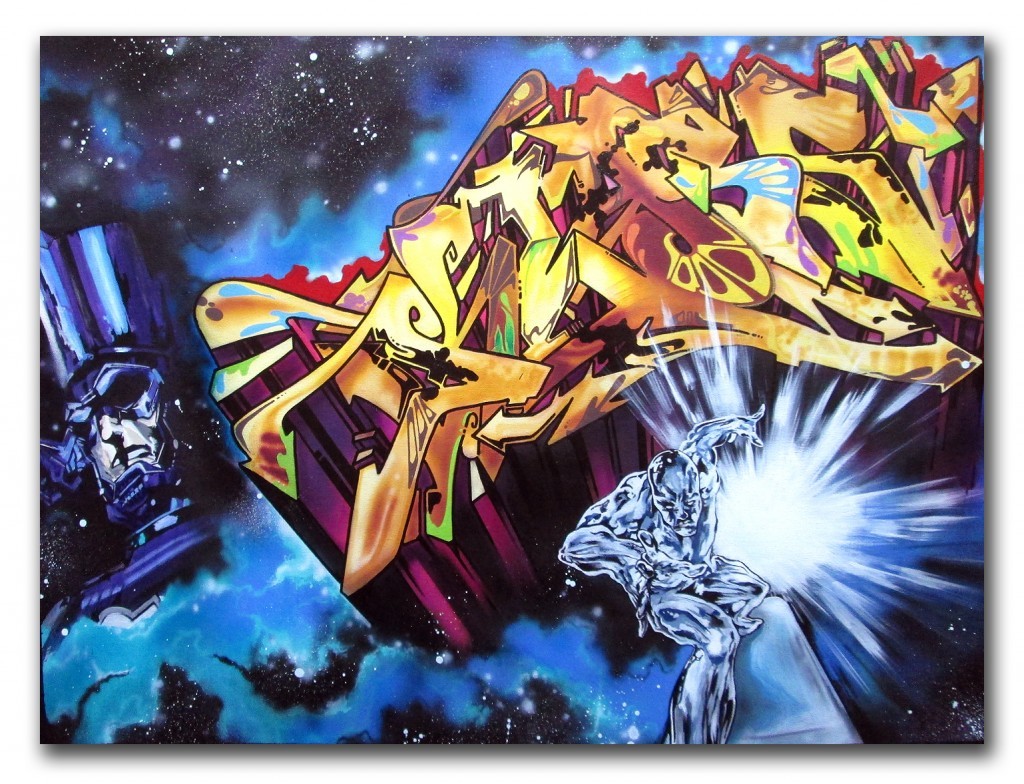 DirtyPilot Presents – KLASS RTW "Incarcerations and Colabs"
A body of work consisting of collaborations with graffiti legends DR REVOLT, QUIK, PART ONE, JR and his old partner SHAKER 179, along with solo masterpieces and drawings from the "Inside."
Join us today thru January 15 for this amazing show!!
Klass' graffiti was born of East Harlem "the Gates of the Ghetto" as the main partner of Shaker 179 RTW TFA TDS.
Together, they bombed streets, highways and subways throughout the city starting in the early 80's before retiring briefly in 1988. 1990 was a comeback year for him and a new generation of TDS artists who were painting large scale illegal walls mostly in Harlem. A neighborhood so rich in graffiti history. He has painted with the best of the best of NYC writers like Dr. Revolt, Zephyr, Quik, Shaker, Part 1, A-One, Toxic, Ezo, Smith, Tracy 168 to name a few. He was partly responsible for a historic comeback of "Zephyr" in the early 90's when they painted many walls, highways, and freight trains pretty hard with Lady Pink and Smith, Omni 156, etc… Klass was also a friend of the late great Rammelizee since the early 80's and holds down 2 letters in the alphabet of the iconoclastic master… P1 and F1…
Klass went on to get a scholarship to Parsons School of Design, The Aegean School of Art (Greece), and the Bank St. School of Education. He's taught art at Washington Irving HS in NYC and for Putney Student Travel in Barcelona and Madrid (Spain), The Aegean School of Art (Greece) and has done numerous murals and workshops throughout Europe and South America. He's also a frequent lecturer at Parsons School of Design among other universities..
He's had one man shows in NYC (Kanvas Gallery), Chelsea, and Los Angeles (Atmosphere Gallery). The Englewood Public in NJ. He's been included in many group shows in America, South America, France, Holland, Greece, and is in many prestigious collections including the Gran Palais (le tag) collection, the government of Greece, the center for Cuban Studies and others… Today Klass travels as much as possible but lives and works in NYC.